This article will explain the differences between the different colour modes
When going to print there are four colour mode options to choose from, these are located under Color Management > Color Mode. These are Photographic, Vivid, Greyscale and Custom.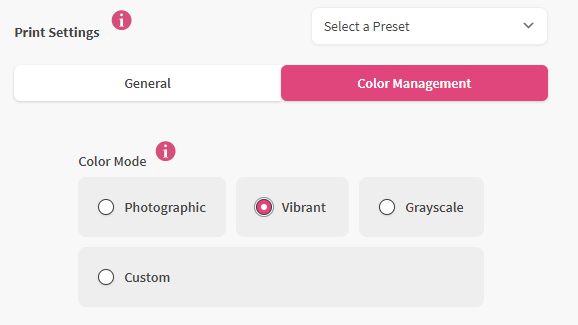 Photographic
The Photographic mode is aimed at providing photo accuracy. Whenever you are printing a photo, we recommend you use this colour mode. Note that certain colours may not look accurate on the print however once sublimated, they will be correctly reproduced.
Vibrant
The Vibrant Color mode is aimed at graphic or vector images such as logos. Using the Vibrant mode will increase the saturation levels slightly to provide a richer colour. it is not recommended to use Vibrant on photos as it will enhance any defects and tones on the photo.
Greyscale
The Greyscale color mode is used when printing just that Greyscale or Black & White images. It will allow for a better reproduction of greys and blacks.
Custom
The Custom option is used should you ever find that the previous three selection do not render the desired colour. This will allow you to set your own Custom Color Configuration by either changing the Hue, Brightness, Saturation, Contrast etc.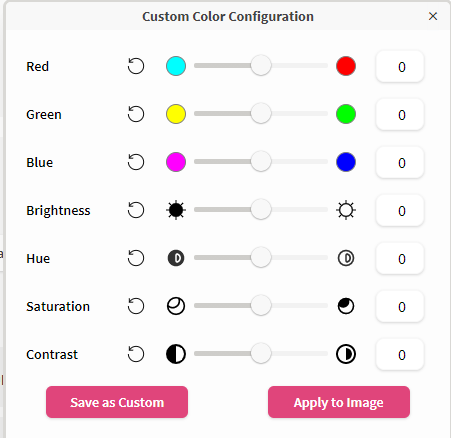 If you are still experiencing issues or have further questions, please contact our Sawgrass Care Team for assistance by click the 'Support' button on the bottom right of the page, or click here.